- 2013 - Early | Mid | Late - KaR Tunes - Early | Late

- 2012 - Early | Mid | Late - KaR Tunes - Early | Mid | Late
- 2011 - Early | Mid | Late - KaR Tunes - Early | Mid | Late
TRICKS v4.4 begins - Rick, Steve, John, Krys (Dave Lopez - sound tech)
Dave Bassbeast leaves, John "Ozzy" Bosscher joins

- 2010 - Early | Mid | Late - KaR Tunes - Early | Mid | Late
- 2009 - Early | Mid | Late
-
- 2008 - Early | Mid | Late
TRICKS v4.3 begins - Rick, Steve, Dave T, Krys (Dave Lopez - sound tech)
Tim leaves, Dave (Bassbeast) Trierweiler joins
-
- 2007 - Early | Mid | Late
-
- 2006 - Early | Mid | Late
-
- 2005 - Early | Mid | Late
-
- 2004 - Early | Late
TRICKS v4.2 begins - Rick, Steve, Tim, Kry (Dave - sound tech)
Rich leaves, Tim Clifford joins
-
- 2003 -
-
- 2002 -
-
- 2001 -
-
- 2000 - TRICKS v4.1 resumes after Greg's departure - Rick, Steve, Richie, Krys (& Dave)
-
- 1999 - TRICKS v5.0 for one year (2-guitar band)
The Greg Howard year
Rick, Steve, Greg, Rich, Krys (Dave - sound tech)
-
- 1998 - TRICKS v4.1 begins Rick, Steve, Richie, Krys (Dave - sound tech)
- Tom Hudson leaves, Rich rejoins
-
- 1997 -
-
- 1996 - TRICKS v4.0 begins (Power Trio +)
- Rick, Steve, Tom Hudson, Krys (Dave - sound tech)
- Krys starts singing lead onstage for 1/3 of the songs
-
- 1995 - TRICKS 3.1 ends
- Ann leaves
-
- 1994 -
-
- 1993 - TRICKS v3.1
- Dale leaves, Tom Huitt leaves
- Tom Hudson rejoins
- TRICKS v4.0 begins - Rick, Steve, Tom Hudson, Ann (Dave - sound tech)
- Krys starts doing backup vocals at lightboard
-
- 1992 -
-
- 1991 - TRICKS v3.0 begins - "The Next Generation"
- Tom Hudson leaves, Tom Huitt & Ann join Rick, Steve, & Dale
- Raab leaves, Krys joins on lights. (Dave - sound tech)
- 1990 -.
-
- 1989 -
-
- 1988 - Rick rejoins Tricks in January
-
- 1987 - Steve, Dale, and Tom rehearse but no gigs
-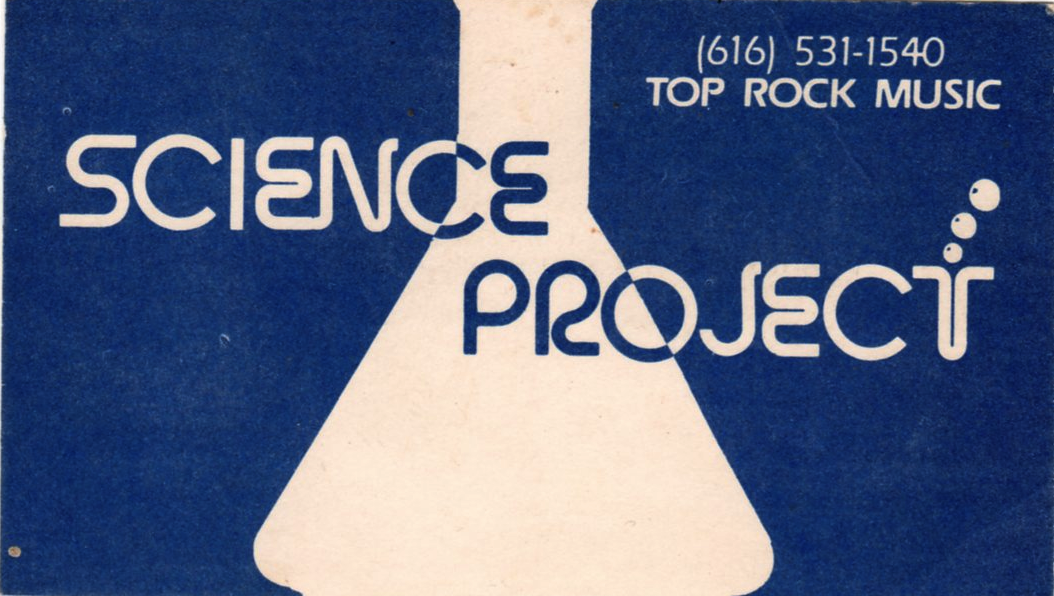 - 1986 - Rick leaves in May to join Science Project.
Bill Roelofs drums, Ann Erwood keys, & Bill Sorenson bass
-
- 1985 -
-
- 1984 -
-
- 1983 -
-
- 1982 -
-
- 1981 - TRICKS v2.0 begins
Rick, Steve, Dale, & Tom Hudson
Dave Lopez on sound & Steve Raab on lights
-
- 1980 - TRICKS & The Cows, Hopkins, 1980
Rick & Steve Attic Days, 1979
Rick is recruited to join the wedding band "Nightwind"
Steve plays drums with Middleville band "Asult"
-
- 1979 - TRICKS v1.0 ends
Steve plays drums with "New Romance"
-
- 1978 - Bill & Rich leave, Tom Baird rejoins
-
- 1977 - Tom B leaves, Rich joins, Dave Joins
-
- 1976 - TRICKS v1.0 begins
Rick, Michael, Steve, Tom Baird, Bill , (& Steve Raab)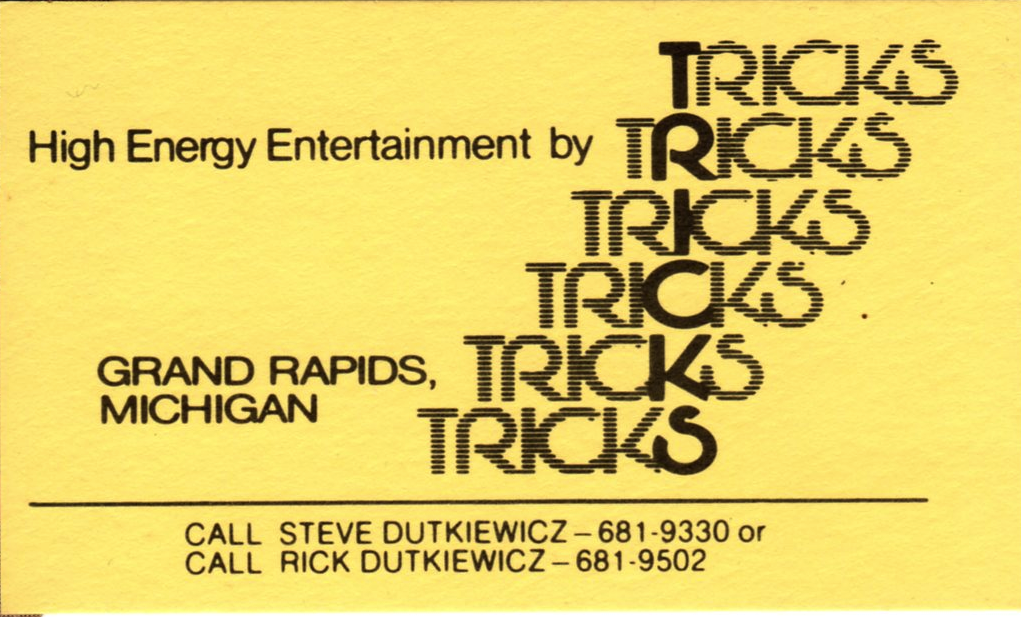 -
- 1975 - Rick plays many 4-day weekend gigs at a bowling alley in Greenville,
with "Rusty Long & The Midnight Review" (with Rich Heintzelman on bass).
-
- (June 12, 1975 - The Who By Numbers concert, with Keith Moon, at The Pontiac Silver Dome.)
-
- 1974 - Bill Roelofs leaves Patchwork to join "Straightlight".
Steve does a couple gigs drumming with Patchwork.
Rick buys his brand new Les Paul guitar at a small music store in Belding, Mi.
-

- 1973 - Rick and Bill are looking for more challenging music to play, so they form "Patchwork" with Jeff Nelson and Rich Heintzelman after the demise of their band, Phoenix. We still get some gigs from Gini Sasso, but we also start getting bookings from Leroy Purcy, Patchwork's song repertoire is much less dance-oriented, and more challenging, including songs from Allman Brothers, Foghat, King Crimson, Led Zeppelin, and Rolling Stones.
-
- 1972 - Steve gets his first drumset
- Rick plays with Blackwood band at lots of weddings, high-school homecomings, and proms.
Rick's first gig with Blackwood is a 1972 New Year's Eve party at Red Carpet Inn, Grandville.
Blackwood's song repertoire included lots of prom and wedding material, including lots of Bee Gees, Alice Cooper, Hollies, and Beatles.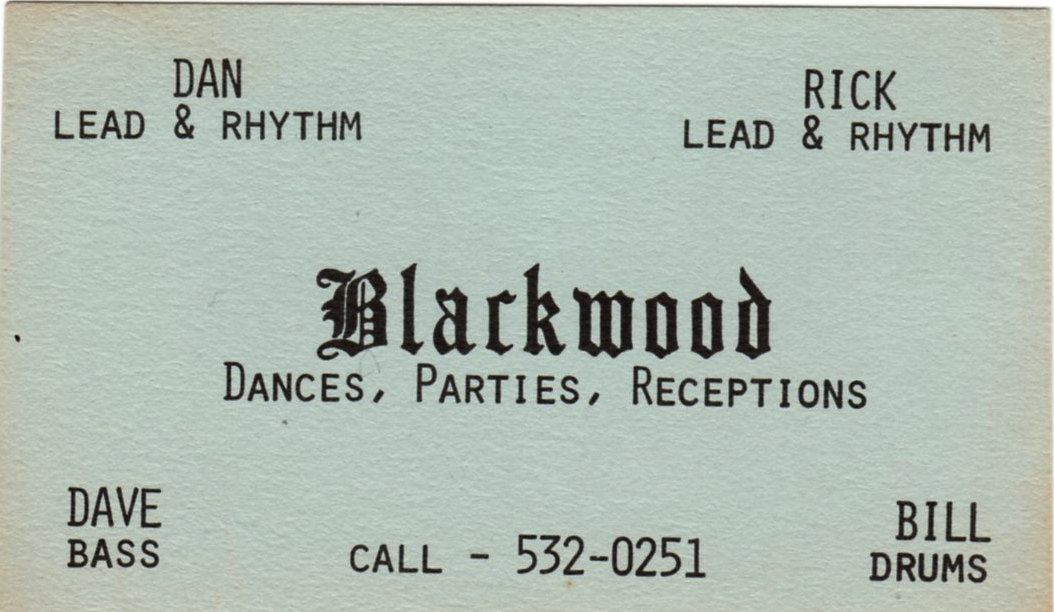 -
- 1971 - Cal and Joe join the military to avoid the draft, so that is the end of "The Sunn".,
Rick joins "Blackwood" after seeing their ad on a bulletin board at Farrow's Music in Grand Rapids.
With Bill Roelofs, Dan Bellanger, Dave Bellanger, Blackwood was a more professional band, with an agent, Gini Sasso.
-
- 1970 - Rick buys his first "professional" guitar. The Sunn is jamming somewhere in the backyards of Dorr one Sunday, and the lead guitarist of "Me And Dem Guys" stops by to chat. He has a guitar for sale, and Rick eventually buys his 1961 Gibson SG Special

, and his Fender Super Showman amplifier

(with eight 10" speakers - three that weren't blown).
-
- 1969 - Steve buys a snare drum from Steve Kaczanowski, an old polka-band musician.
- Having been recruited to be the bass player in The Sunn, Rick gets his first bank loan at 15. For $200 he buys a cheap "Greco" hollow-body bass and an Ampeg B15N "Flip Top" bass amp

. Within the first year of playing with The Sunn, Rick starts switching to lead and rhythm guitar, swapping off the bass playing duties with Joe.

- 1968 - Rick is recruited into "The Sunn" band,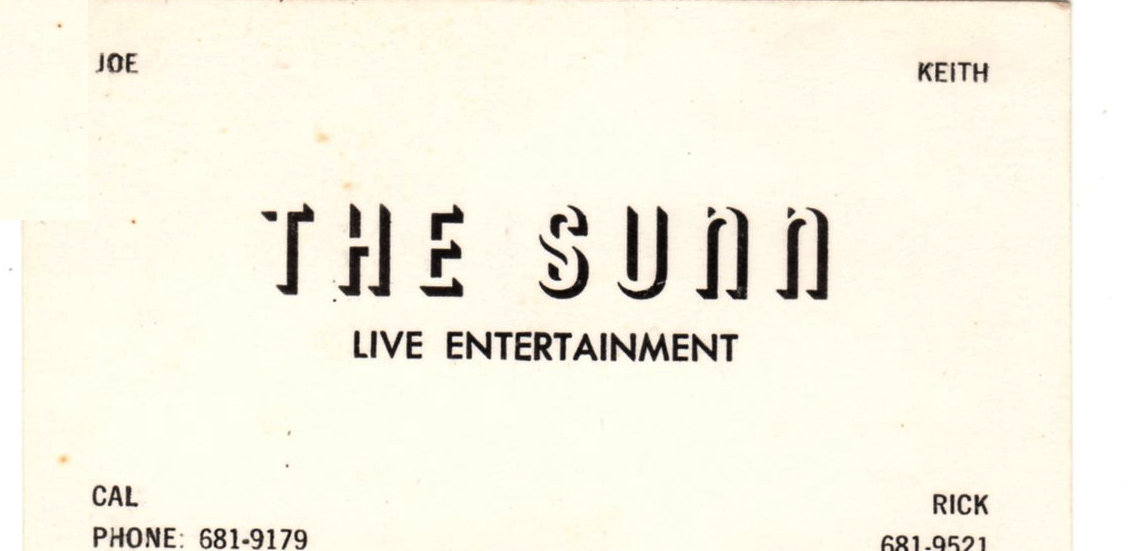 with Joe Schumaker, Cal Schaeffer, and Keith Weber - all local Dorr boys.
Keith is the only one who is 16, so he has to drive us to our gigs.
The first Sunn gig with Rick onboard is at the Byron Center Roller Rink - we each got $5.00.
The Sunn plays many Parties, High School dances, and Wedding Receptions in the Dorr, Wayland, Byron Center, and Hopkins area.
The Sunn's song repertoire includes many current rocker from Jimi Hendrix, Steppenwolfe, Beatles, Rolling Stones, Guess Who,
-
- 1967 - Rick gets his first guitar; a cheap nylon-string classical guitar from his uncle Tom Donahue, who is moving to Germany for a teaching job at an American military base.
-
- 1966 - Rick gets a ukulele, a banjo uke, and accordian.
-
- 1965 - Rick takes piano lessons from his mom.
-
- 1964 -
- 1963 -
-
- 1962 -
-
- 1961 -
-
- 1960 -
-
- 1957 - Steve is born
-
- 1955 - Rock and Roll music is born . . .
-
- 1953 - Rick is born
-
- 1952 - The Electric Guitar is born
-